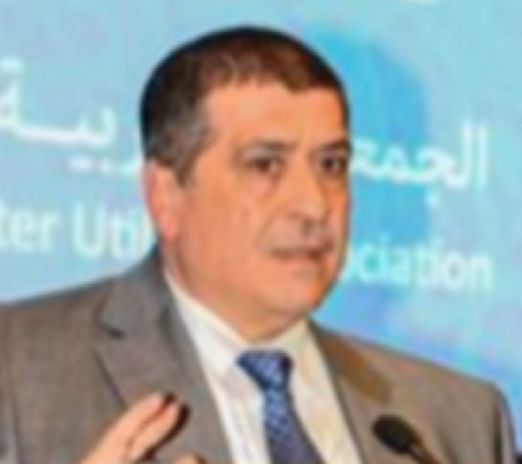 Eng. Khaldon Khashman
Eng. Khaldon Khashman is the Secretary General of Arab Countries Water Utilities Association (ACWUA), moreover a member of the Strategic Advisory Group for the UN Water monitoring the achievements of SDG6 likewise in other national and international institutions.
Eng. Khaldon graduated from NED University of Engineering and Technology in Karachi, and now he is an international expert in the water utilities management. He served water sector in Jordan for more than 35 years, his journey started at the Jordan Drinking Water Corporation in early 1980s and then proceeded to play different vital roles in Jordan's water sector. These roles may include but not limited to: Chairman of the board of Jordan Water Company (Miyahuna), a board member of Water Authority of Jordan, Secretary General for Jordan Ministry of Water and Irrigation, CEO of water administration in northern governorates (which known now as Yarmouk Water Company), Manager in Balqa governorate and Zarqa governorate. Furthermore, he was member of board of directors for number of national companies like Aqaba Water Company, Jordan Water Company (Miyahuna), Irbid District Electricity Company, among others.
Since 2009 and up to this date, Eng. Khashman has been Secretary General for ACWUA. He strongly believes that exchanging knowledge and expertise among water utilities in different part of the world is very crucial in developing sustainable solutions to withstand water sector various challenges. Thus, he is pursuing this through leading ACWUA as global center of excellence that earnestly willing to work in partnership with water and wastewater utilities in the Arab countries and other countries, on building capacities within the utilities, instituting best practices and eventually enabling utilities to achieve their objectives.