Is the Middle East and North Africa region trapped in a vicious cycle? Seeking water security beyond COVID 19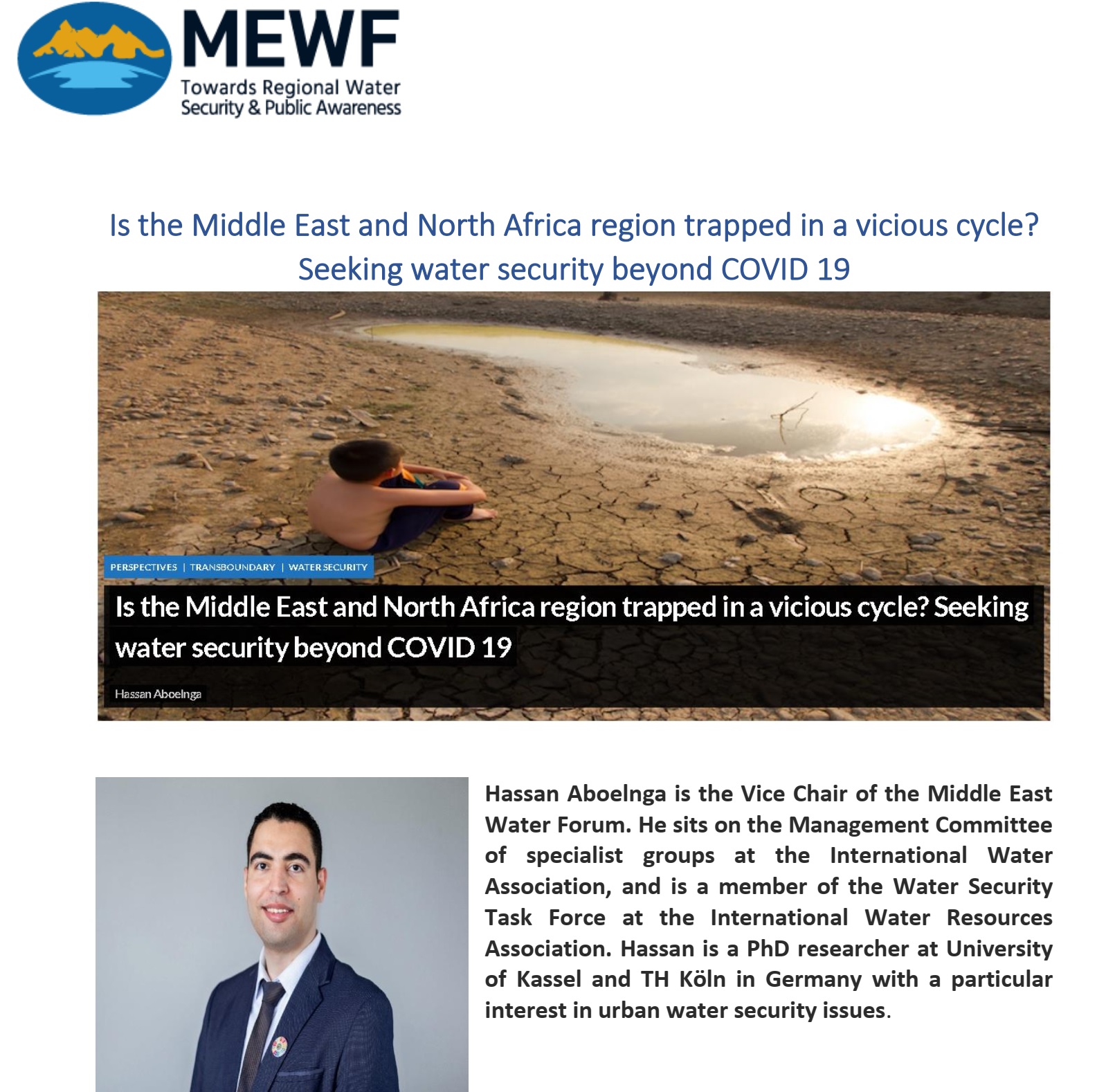 MEWF article 21.11.pdf
The Middle East and North Africa is the most water scarce region in the world, and water security is under mounting pressure from multiple directions. The region is struggling under the COVID-19 pandemic, which has created additional strain on water availability. Many are asking what lies ahead. Hassan Aboelnga , Vice Chair of the Middle East Water Forum* explains here the dire circumstances facing the Middle East and North Africa region. If the world is to meet the Sustainable Development Goal number 6 on water by 2030 then it's crucial the Middle East transforms its systems around water. Hassan discusses what needs to happen.